We're ready for our 'Close Up'!
Adohr Farm's milk-based products provide the essential nutrients your baby needs to become a healthy star. We use quality ingredients direct from the lush locales of sunny California, right near the movie capital of the world, Hollywood. Studies show that along with breast feeding, alternative infant milk can be a strong supporting cast member in a growing baby's development.
When a Star Is Born
Shakespeare said "All the world is a stage and all the men and women merely players." So when welcoming your little actor or actress to the stage, it is important that they can stand and deliver. The early nutrition a baby receives can determine whether they will have a blockbuster career or a box-office flop. Infant milk will help ensure that your little star gives their best performance in life. A great source of protein and vitamins, our milk-based products also help the development of your baby's brain which is at its peak stages after birth.
No Makeup Please – Hormone Free
True beauty requires no extras, and neither do our Wholesome Milk products.  We pride ourselves on bringing you milk-based products that come from A-list cows.  All our casted cows have been checked for artificial growth hormones, and are denied a role in our productions if they fail to pass the screening test.
The Wholesome Milk Script
Serving Size: 10 teaspoons (46g) 8fl oz. prepared
Servings Per Container: About 20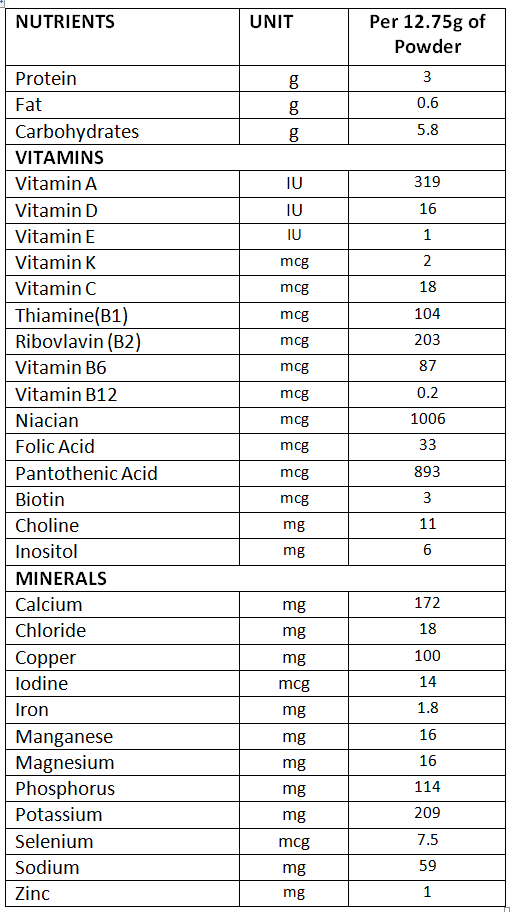 INGREDIENTS: NONFAT MILK, LACTOSE, WHOLE MILK, WHEY PROTEIN CONCENTRATE, CHOLINE BITARTRATE, CALCIUM CARBONATE, POTASSIUM CHLORIDE, ASCORBIC ACID, POTASSIUM CITRATE, MAGNESIUM OXIDE, FERROUS SULFATE, SODIUM CHLORIDE, INOSITOL, ZINC SULFATE, VITAMIN A PALMITATE, NIACINAMIDE, VITAMIN E SUCCINATE, CALCIUM PANTOTHENATE, PYRIDOXINE, HYDROCHLORIDE, CUPRIC SULFATE, VITAMIN K, THIAMINE, HYDROCHLORIDE, VITAMIN D3, FOLIC ACID, SODIUM, SELENITE, BIOTIN, MANGANESE SULFATE, RIBOFLAVIN